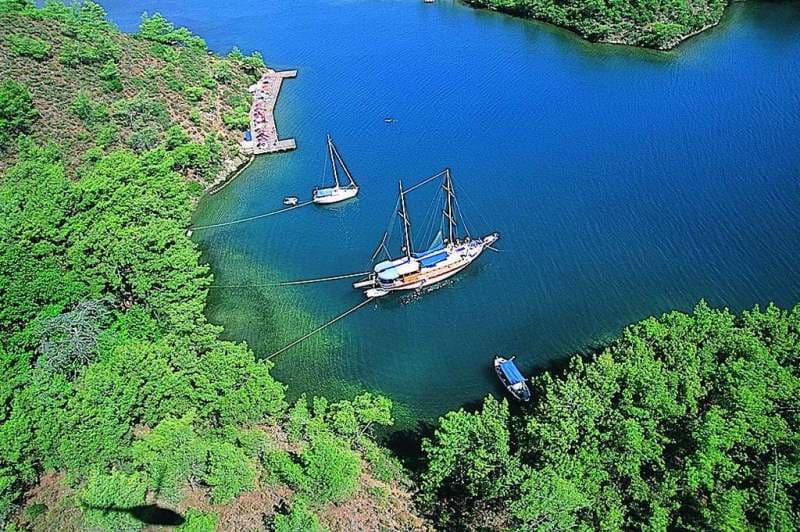 BEST SEA SIDE PLACES IN TURKEY

Side
Side was the major port in ancient Pamphylia and Alexander the Great conquered the city in the 4th
century BC. Today, Side is the great harmony of classic ruins from ancient times with modern day
holiday resorts, great beaches and the color of perfect blue. It also offers to its visitors great
sightseeing besides dining and nightlife options.
Bodrum
Bodrum is located in the southwestern part of Turkey and in the Aegean region. Mausoleum at
Halicarnasus, which is one of the Seven Wonders of the Ancient World is located here. Bodrum is
another great place in where history intertwines with beaches and sea. Castle of St. Peter, also
known as Bodrum Castle, is a must-see destination in your visit to Bodrum. Gorgeous blue water,
nightlife, cafes and bars are some examples that Bodrum offers. It's mostly crowded during July and
August and you should better make your reservation early.
Marmaris
Marmaris is one of Turkey's most popular destinations in summer time. With its pine clad mountains
and sandy beaches, Marmaris is the place that you find peace and calm. If you are not a fan of
quietne2ss, there are many nightclubs and adventure options around. You can explore the glorious
bays around by boat because; some them don't even have a way you can drive. Moreover, you can
also take daily boat tours to spectacular close destinations such as Dalyan and Cleopatra Island.
Antalya
Antalya is commonly known by foreign tourists especially from Russia, Germany and Great Britain.
'It's a large and crowded city with the resorts, hotels, bars and restaurants. There are many options
that you can choose in Antalya including swimming, sailing, mountain climbing, parasailing and more.
It has some place for everyone including history fans. Kaleici, Old Quarter, Roman gates and Clock
Tower are some examples that you can smell history in Antalya.