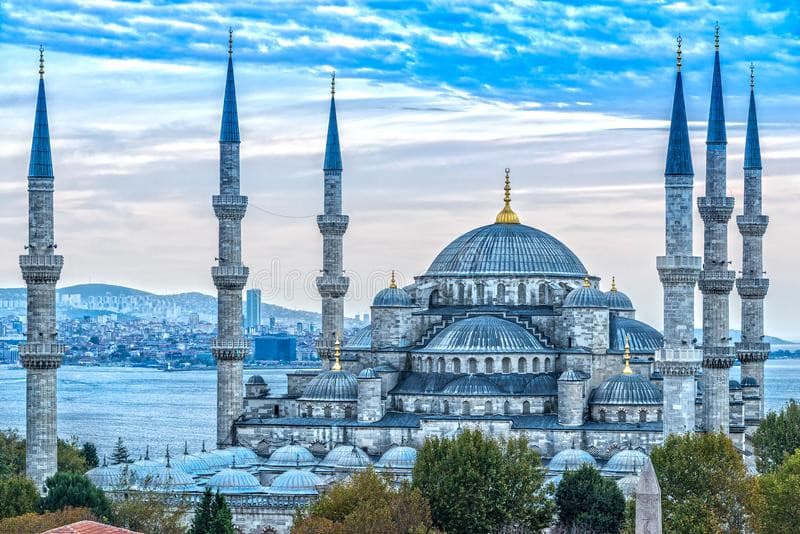 Blue Mosque Sultanahmet Istanbul
Blue Mosque
Blue Mosque is one of the most successful examples of Turkish-Islamic architecture. Despite its original name as Sultanahmet Mosque by locals, it commonly known as Blue Mosque by foreign tourists because of the colors of glamorous designs that decorate inner walls. It has brought a whole new perspective to the Ottoman mosque culture with its preferred architectural specifications. Blue Mosque is one of the must-see places in your visit to Historical Peninsula.
It was built between 1609-1616 on the directions of the Ottoman Emperor Sultan Ahmet I, who was well known for his spirituality. The architect of the mosque was Sedefkar Mehmet Aga who was known one of the bests following famous Mimar (Architect) Sinan. It is the first mosque that has built by the money allocated from state treasury.
Blue Mosque is the first and only mosque in the Ottoman borders which has 6 minarets. Following the construction, the focus of the criticisms about the structure was mainly about 2 reasons; first, the high amount of money that spent despite the decrease of income. And second, it had same number of minaret with the Mecca Mosque. Some of these critics have ended after Sultan Ahmet has built the 7th minaret to the Mecca Mosque.
There are three entrances to the courtyard of the mosque, and then you can enter inside through the main gate which has iron cord on it. You have to bend down through the cord to enter. The meaning of the cord is "whoever, even the emperor comes to house of Allah, has to bow down to enter."
Blue is the predominant color of the interior design which was decorated by approximately 22000 tiles that has brought from Kutahya and Iznik, both have the best quality tiles. When the sky is clear, 260 windows illuminate the building so that, you can experience the gorgeous colors of the tiles inside.